5 Reasons to Choose Stainless Steel Handle for Front Doors
Due to its rust resistance and minimal maintenance, stainless steel is the perfect material for making door handles.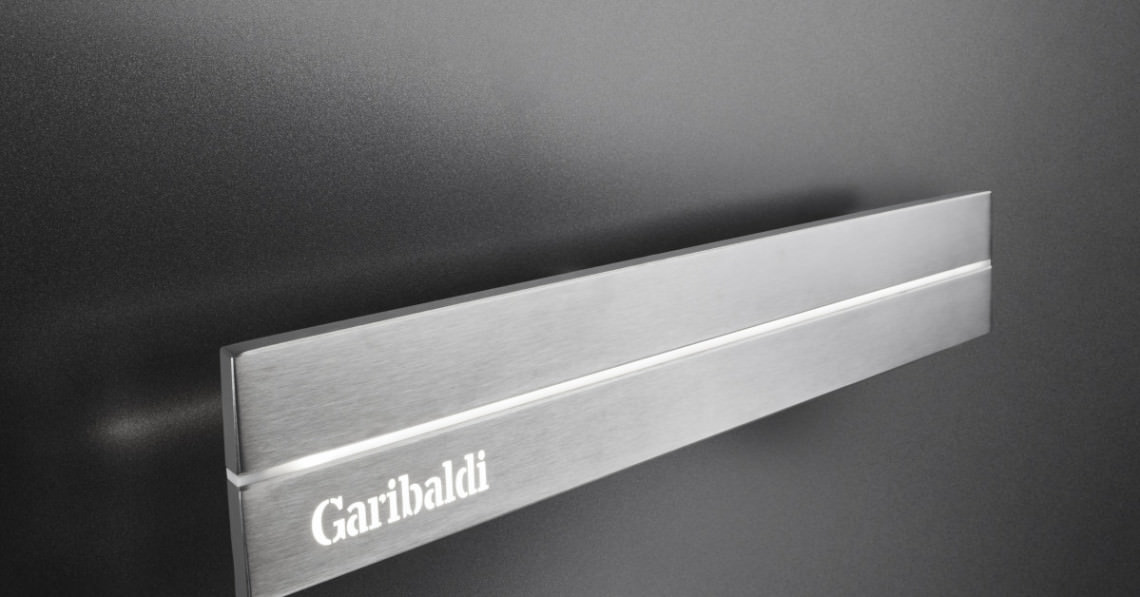 Stainless steel is a popular material in many industries due to its resistance to many weather conditions. It is most commonly used in kitchens and damp areas, such as bathrooms, as it is highly resistant to corrosion. It has become very popular in builder's carpentry as it is increasingly seen as an accessory in the form of cylinder protectors, decorative applications and, of course, in the form of various handles.
Stainless steel handles, or inox handles, are much more weather-resistant than other metal handles, such as brass and copper, and provide better static stability and durability. From the aspect of aesthetics, they are often the centrepiece of the front door, emphasising their quality and uncompromising appearance.
Winning the fight against rust
Stainless steel handles for entrance doors are, with minimal maintenance and proper use, the perfect choice for your front door, as they do not rust when exposed to water and humid air. For the sake of speed and ease of production, some manufacturers make only the exterior elements out of stainless steeland fill the interior with non-ferrous metals. Such practice can cause the internal weak materials to shatter and, as a result, the entire handle to collapse. Non-ferrous metals can oxidise in the air, thereby transferring rust to other parts of the handle, which later begins to appear on the surface. Corrosion resistance can be achieved by proper surface treatment and the use of threads, mounts and other small stainless steel parts. At Pirnar, we have our own production of stainless steel door handles for front doors. High quality stainless steel polished handles do not rust even in the most humid and salty environments. All of our handles are uniquely handcrafted from solid and high quality stainless steel and, as a true piece of art, adorn our aluminium and wood entrance doors.
An uncompromising aesthetic appeal
Stainless steel handles, with proper surface treatment and carefully sanded surfaces, retain their exceptional shape, ensuring the product's fineness, and its unique and elegant appearance. Due to its sheen and unlimited design possibilities, it is one of the most commonly used materials in domestic and industrial environments. Its silver-like appearance is an extremely popular front door accessory that can be easily complemented by other accessories, such as stainless steel rosettes, hooks, locks, knobs, house numbers and other decorative elements that create a modern look for your entrance. At Pirnar, we pay close attention to details that ultimately create a complete and unique whole.
Long-term durability of the material
Stainless steel is an extremely strong metal that is surface resistant to impact and maintains the strength and stability of the structure. The stainless steel door handles for entrance doors have an almost endless lifetime, as they are resistant to rust, corrosion and successfully withstand different weather conditions.
Stainless steel, like aluminium, is 100% recyclable, with 60% of new stainless steel coming from already recycled pieces, which means that stainless steel door handles also help to protect the environment and reduce waste.
Minimal maintenance
The stainless steel handles for the front door maintain the intense visual appeal and are relatively easy to clean compared to other materials. There is no need to worry about choosing the right cleaners. The use of mild detergent, water and soap is recommended when cleaning stainless steel door handles. They can also be cleaned with non-aggressive, acid-free cleaners. Stainless steel door handles can be cleaned with the soft side of a cleaning sponge or cloth, but certainly not with wire sponges or brushes with strong bristles, as this can destroy the glossy surface of the material.
Stainless steel handles have a smooth surface on which dirt rarely survives, but it is also so easily disinfected that stainless steel often appears in the manufacture of surgical materials and medical equipment.
Unique entrance door awarded multiple times
The Pirnar company combines the passion of the family business and the desire for global innovation. We are aware that the most frequent demand on the market is a desire for a safe and comfortable stay with minimal maintenance. With our award-winning modern entry doors, we want to contribute to a more carefree life for anyone who chooses the Pirnar front door.
Our masterful manual processing of various materials knows no compromises, as evidenced by a number of prestigious domestic and global awards for design.
We are convinced that with our help and knowledge, we can bring you your own dreamy entrance door that will decorate your modern home or a classic family home as a real work of art!
---
---
Catalogues
Download catalogues for the latest and most innovative Pirnar entrances. Browse them together with your loved ones.