Six Entrance Renovation Ideas To Make The Perfect First Impression
The renovation of the entrance can be a fun task that can involve the whole family. Minor changes can have a powerful impact in the improvement of the look and general appeal of your home. Look at six original ideas for the renovation of your entrance.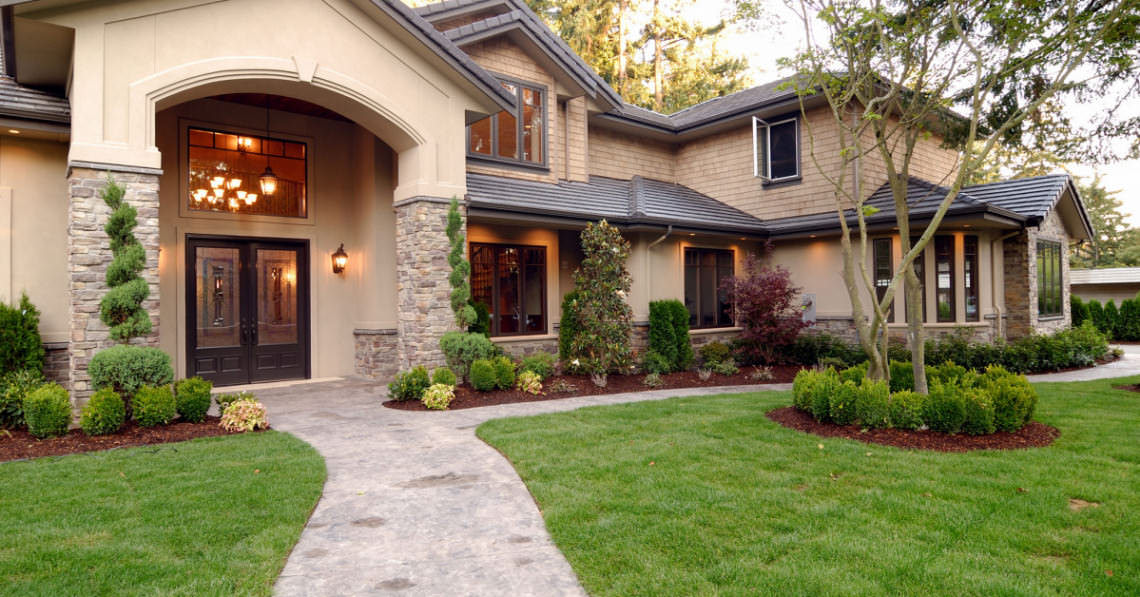 The renovation of the entrance can be a fun task that can involve the whole family. Minor changes can have a powerful impact in the improvement of the look and general appeal of your home. Place yourself in front of the house, take a good look at it and write down the specific things you want to change.
1. Cleaning and maintenance
You can change the exterior of your home by thoroughly cleaning it to create a fresh look. Remove dirt and cobwebs from the exterior walls of your entrance, windows, porch and other exterior spaces. Clean the leaves and debris from the gutters, tidy up the patio or porch, repaint old or rusty outdoor furniture, and repair or replace old or broken items - such as lamps, damaged stairs and cracks that may have appeared in your wood or concrete floors.
2. Terraces and porches also need your attention
Break the monotony! Rejuvenate your porch or patio with new paint, accessories and furniture. Paint tired wood floors with a fresh coat of weatherproof paint. The floors of your patio or porch can, like furniture, express your creativity. By means of different colors and patterns, you can create a beautiful look and leave a personal touch that will surely stand out. Buy new cushions for your outdoor furniture to complete the perfect look for your entrance.
3. Illuminate your entry doors
We often forget about the appropriate illumination of the entrance , which will not only make it easier to unlock the entry door, but also provide better security. Replacing obsolete porch and garage lights with modern energy-saving light bulbs provides an immediate update. Your guests will appreciate the illuminated path to your home, paved with energy-saving solar lights. Create a cozy atmosphere by installing a hanging light or chandelier in front of the entry door.
4. Flower pots will add a special charm to your entrance
Plants can liven up your entrance and give it new energy. Place large pots of greenery and colorful flowers next to the entry door and up the stairs. You can play with different materials, such as terracotta, cement, ceramics, metal and wood, to give your personal touch. For smaller entrances, you can use hanging baskets that will be interesting for passers-by, while large trees in pots can be added to spacious entrances and will turn them into a real eye-catcher.
5. Be creative with your house number displays
Upgrading or adding your house number display can make your home more accessible to visitors. Choose a spot that is clearly visible from the street and choose the style that suits you. You can put the display on your flower pot to really express your unique style. Let it be visible day and night! Display your house number in an ingenious way and illuminate them. The laser-cut aluminum digits with white LED's will give you a stylish look and a romantic atmosphere. Do you want a stylish and modern look? Polished bronze color is the right choice, it will bring a touch of elegance and luxury to your entrance.
6. Refresh the look of your entry doors
Entry doors, too, need regular maintenance as they are an important part of your house. Small adjustments can change the look and feel of your entry door dramatically and refresh the look of your home. Paint the entry door in a color that creates a nice contrast to the color of the walls. Black or white doors can be combined with just about any color scheme, while vibrant colors create a warm welcome.
Can there be anything worse than worn out entry door accessories? Fortunately, there is a huge selection of entry door accessories to help you upgrade and change their style. You can choose something traditional or be bold with our advanced secret OneTouch pull handle with a fingerprint reader. You can create an additional visual appearance upgrade by installing decorative glass door handles.
Refreshing the sidelights at the entry door can give a unique touch to the image of the house. Unfortunately, if you do not have room for sidelights, it would be difficult to build a space for them, but adding or changing the entry door glass is another great way to breathe new life into the space. If you are in a dilemma, we can advise you. Our craftsmen manually process the glass surfaces to create unique and one-of-a-kind patterns, so you will surely find just the right one for yourself.
If you want to see more, you can download catalogs of Pirnar entry doors from our website, which will give you an insight into different collections, styles, glazing and other accessories in our offer.
If you want to see the latest models of Pirnar entry doors in person, you can visit us in our showrooms, where you can talk to our consultants in a pleasant atmosphere.
Remember that doors are the face of your home and the first thing your guests will see when they visit. Choose something that will really make you feel at home
---
---
Catalogues
Download catalogues for the latest and most innovative Pirnar entrances. Browse them together with your loved ones.